Our Team
Meet the Philz Coffee leadership team comitted to bettering days.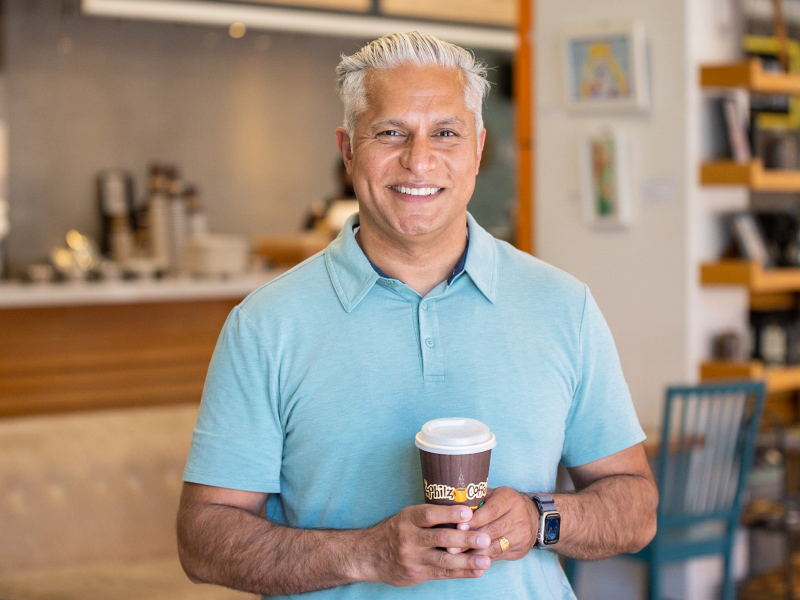 Mahesh Sadarangani
Chief Executive Officer
How I Philz: Ether straight up.
Mahesh has served as our Chief Executive Officer since joining the company in September 2021. Prior to joining Philz Coffee, Mahesh served as the Chief Operations Officer and Chief Development Officer at Wingstop. Mahesh also served in various Strategy, Operations, Finance, and Marketing roles at CEC Entertainment (parent of Chuck E. Cheese's and Peter Piper Pizza), Greatwide Logistics, Reddy Ice, and FedEx Office.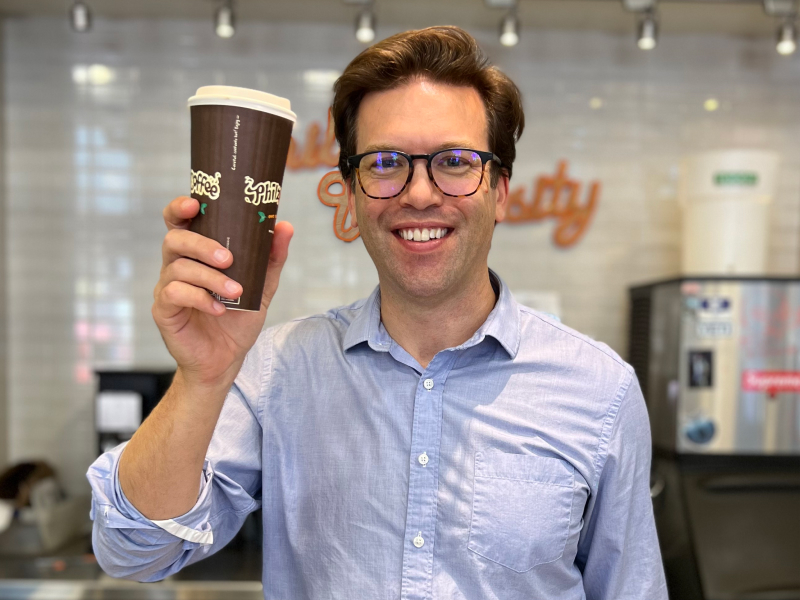 Dan Hurwitz
Chief Financial Officer
How I Philz: Julie's Ultimate with medium cream, large and hot.
As Chief Financial Officer since April 2022, Dan leads our finance and accounting teams. Before Philz, Dan was Vice President of Global Financial Planning & Analysis and Investor Relations at GameStop. He previously served in various finance and leadership roles with RH (Restoration Hardware), MGM Resorts International, Abercrombie & Fitch Co., and Deutsche Bank.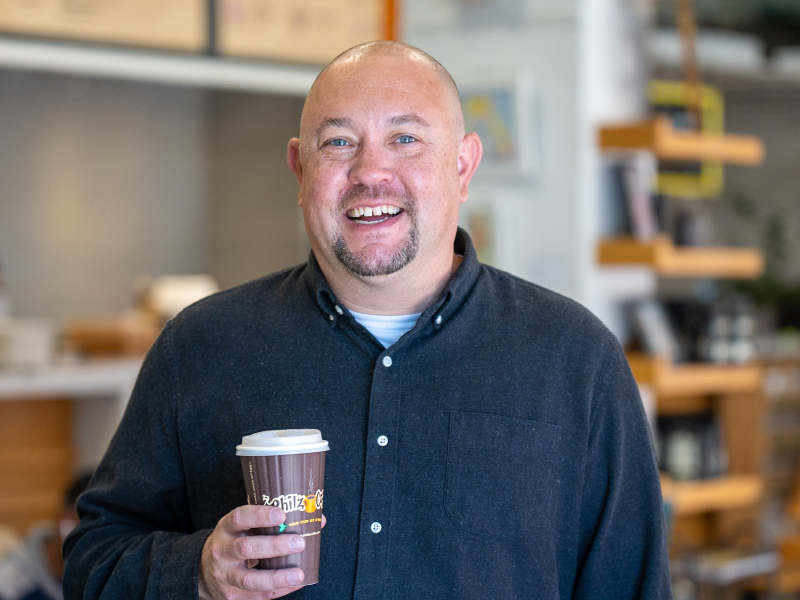 Adam Stansberry
Chief Operating Officer
How I Philz: Chilly day - Silken Splendor with light cream. Hot day - Philz Iced Tea with a hint of honey.
Adam joined Philz in May 2021 as Chief Operating Officer. Prior to joining Philz, Adam spent 15 years at Caribou Coffee and Coffee & Bagel Brands where he grew from multi-unit field leadership to the SVP of Operations. At Caribou, he led the integration Management Office for the merger of Caribou Coffee, Einsteins Bagels and Bruegger's Bagels. Adam began his career working through the leadership ranks in full service and fine dining restaurants with the Kruse and Muer restaurant group out of Detroit, MI.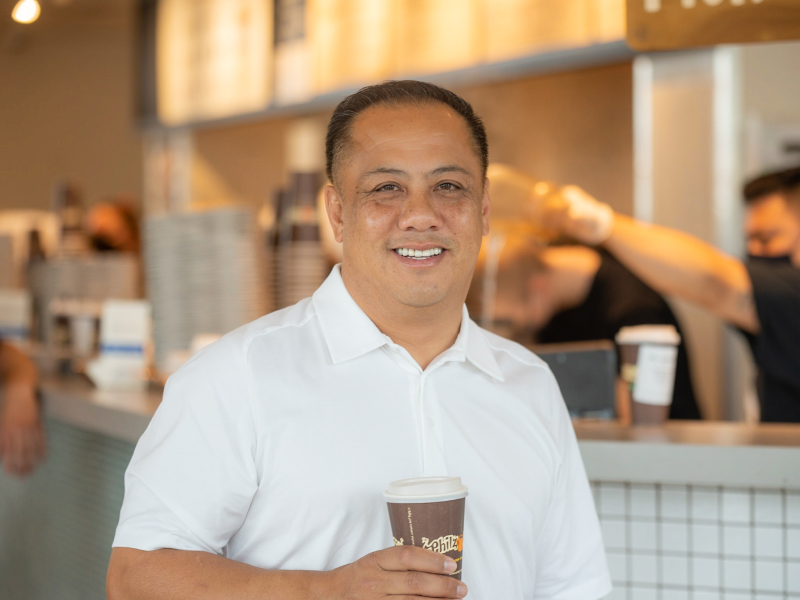 Andy Mai
Chief Technology Officer


How I Philz: Tesora Creamy Oat Milk.
Andy started with Philz in May 2022 as Chief Technology Officer. Prior to Philz, Andy held CTO/CIO positions for Torchy's Tacos, California Pizza Kitchen, and Real Mex Restaurants. He has also consulted with various brands including Sweetgreen, Pieology, Homestate Tacos, Burger Lounge, Sprinkles Cupcakes, and Xperience Restaurant Group. He has served in various leadership, technical, operational, and marketing roles in the insurance, entertainment, and petroleum industries.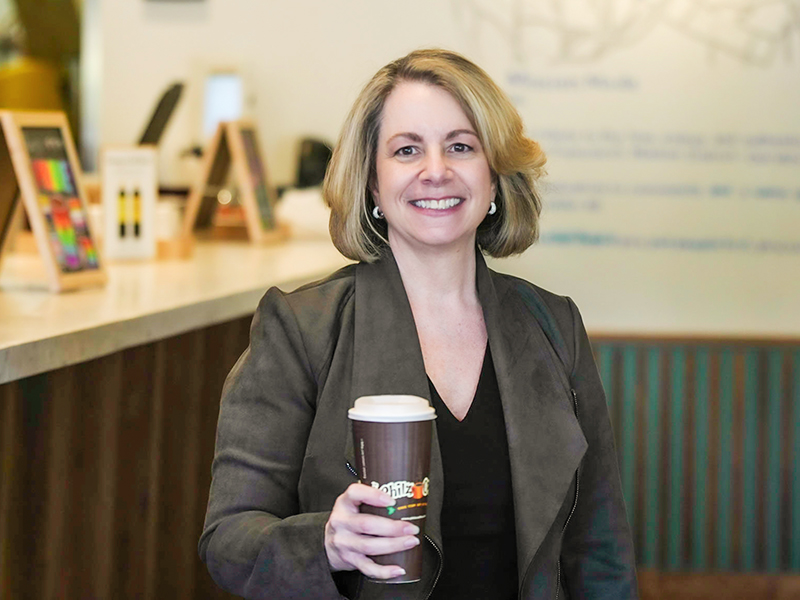 Patti Nelson
Chief Development Officer


How I Philz: Philtered Soul, light oat milk.
Patti has led real estate and growth at Philz since January 2022 as Chief Development Officer. She brings a deep understanding of the restaurant industry, with a proven track record of leading real estate, leasing, construction, and design. Prior to joining Philz Coffee, she was VP of Development for The Coffee Bean & Tea Leaf and VP of Leasing at Subway. Patti has more than 25 years of combined experience in the food & beverage industry including key development roles at Peet's Coffee & Tea, Burger King, and Tony Roma's.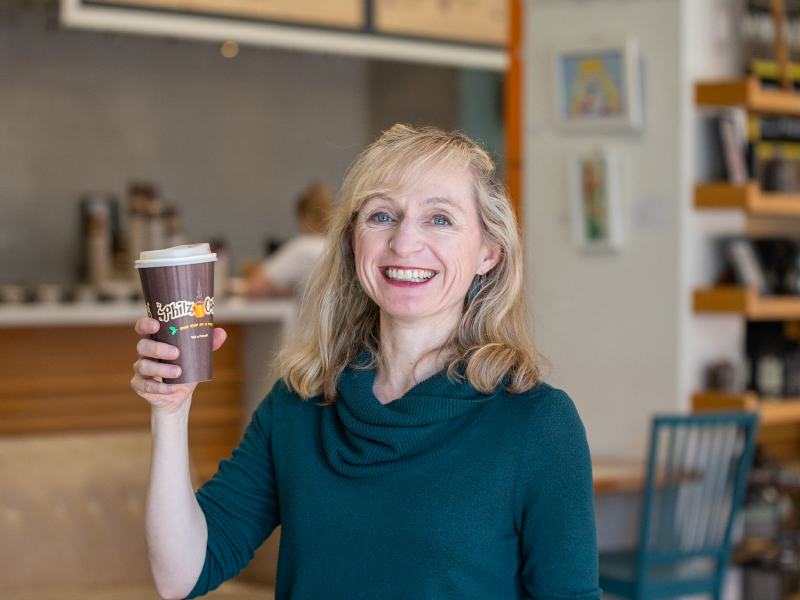 Andi Trindle Mersch
VP, Coffee Operations & Sustainability
How I Philz: New Manhattan, Turkish or Jacob's straight up.
Andi is a 30-year, specialty-coffee veteran who joined Philz in April 2014. She has traveled to coffee origin extensively, published numerous trade journal articles, and lectured globally on many topics in the coffee sector and more recently in sustainability. She has held many leadership and board roles within the broader specialty coffee industry and is currently serving as Treasurer on the Board of Directors for the Coffee Coalition for Racial Equity.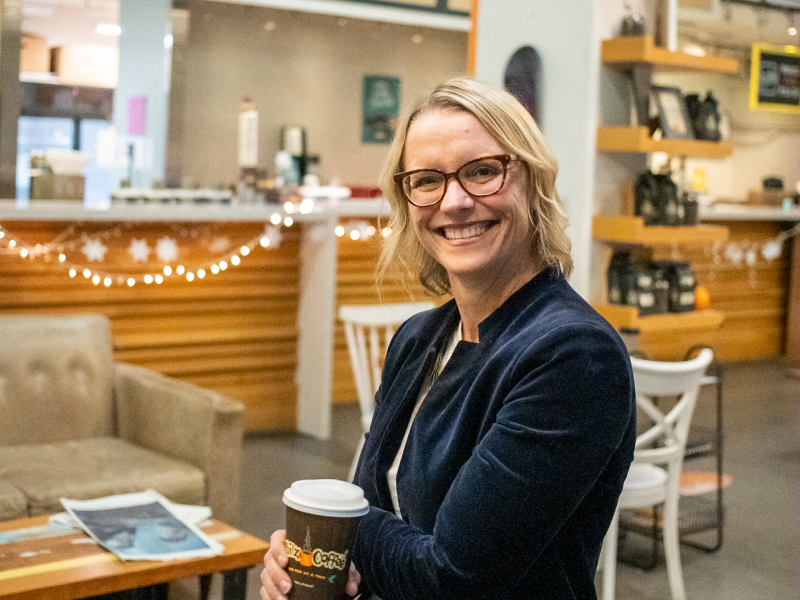 Christy Smith
VP, Marketing
How I Philz: In the morning, Jacob's Wonderbar, straight up. In the afternoon, Honey Haze, sweet and creamy.
Christy joined Philz Coffee as Vice President, Marketing in August 2022. She comes to Philz with more than two decades of coffee experience leading strategic marketing initiatives, brand positioning, and promotional campaigns for Peet's Coffee & Tea and The Coffee Bean & Tea Leaf brands.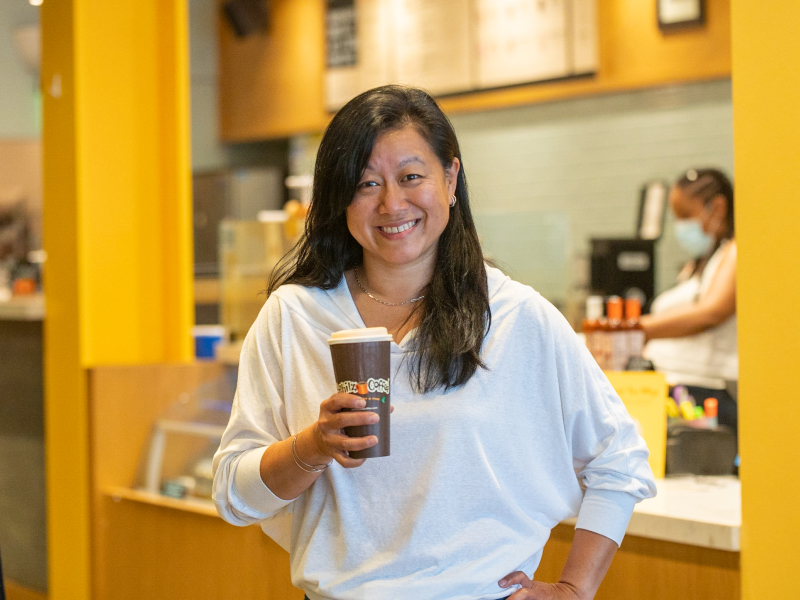 Jenn Teter
VP, People & Culture
How I Philz: Arabic with cinnamon, light oat milk and light sweet.
Jenn leads the People & Culture team at Philz. Joining Philz in September 2018, she brings over 25 years of HR and operational experience to Philz. In her previous roles as Regional Director of People Operations and Sr. Director of People Innovation at Joie de Vivre Hotels, Jenn led the HR functions and the HR technology transformation. In addition, Jenn has worked in multiple roles in operations at major hotel brands.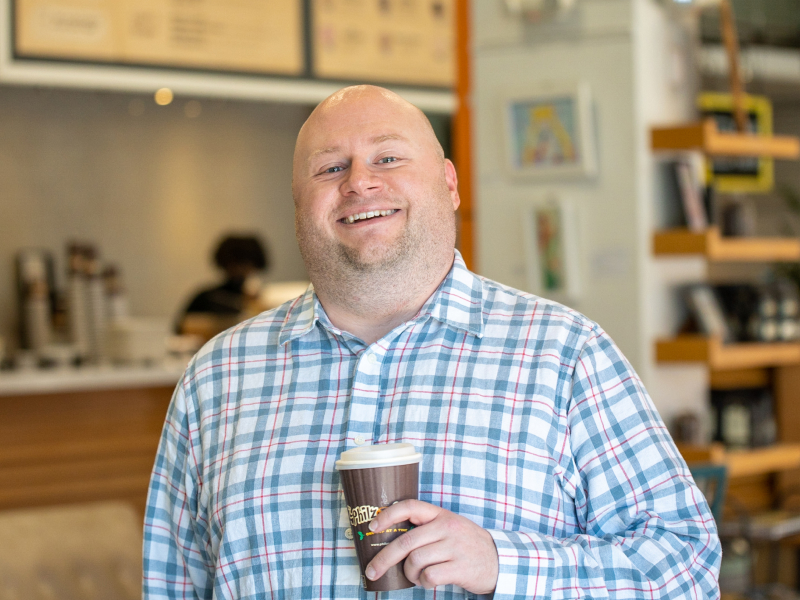 Jeff Oestriecher
VP, Strategy
How I Philz: Philtered Soul Cold Brew with medium oat milk and light sugar.
Since November 2021, Jeff has served as VP of Strategy. Prior to joining Philz Coffee, Jeff served as Chief Operating Officer of Direct Access Capital, a specialty finance company operating in the residential mortgage market. In addition, Jeff spent 12 years at FedEx Office in a variety of roles including Strategy & Operations Growth, Chief of Staff, and Real Estate Development.